Breakfast Essential Appliances For A Quick And Healthy Breakfast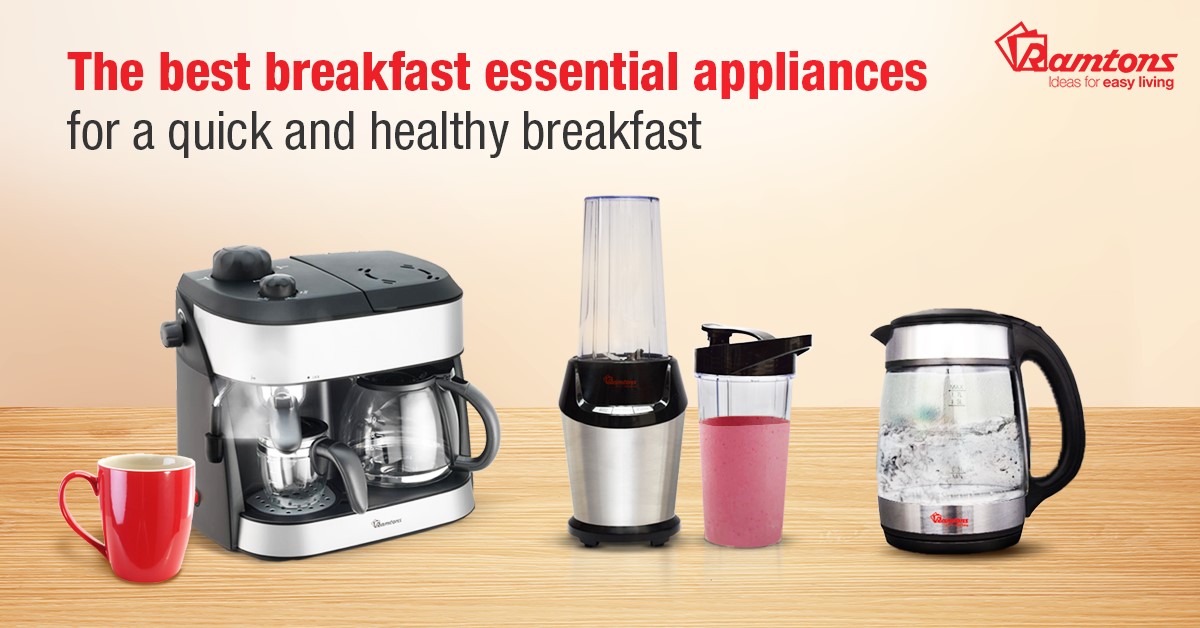 Morning routines, whether you are an early riser or not, always seem to be chaotic. Due to the early rush in the morning, arranging a large breakfast spread is nearly impossible. While there are many quick breakfast recipes available, the process of preparing it might be time-consuming. Smart kitchen appliances are also important for speeding up the procedure, in addition to quick recipes.
Breakfast is one of the most essential meals of the day, and with the correct appliances, you can create a healthy breakfast in less than 10 minutes of your valuable time.
As a result, we've compiled a list of 5 popular kitchen appliances that can assist you in preparing a quick breakfast in the morning. Take a look:
1. Coffee Maker

Coffee lovers can't imagine starting their day without a strong cup of coffee. With a quick machine set up, you will have access to freshly brewed coffee with a press of a button. This compact coffee machine can prepare a cappuccino that can serve 4 people at once.
On the other hand, to make coffee on the gas, you need to boil water, mix coffee and sugar, and, most importantly, stand in front of the gas while the coffee is prepared. Following this process, every morning can be extremely time-consuming. A coffee machine skips almost all these steps. Now all you have to do is turn the power on. A hot cup of coffee will be ready for you in no time!
Features:
3.5 bar working pressure for rich taste and thick Italy coffee

With a frothing function for making cappuccino

With a safety facility for pressure leaking

Carafe with water level gauge

Adjustable steam-strength selector-spraying silvery oil decoration

Safe and reliable-with overheating and overpressure protection device

With a warming plate for keeping drip coffee warm and fresh for hours
2. Pop Toaster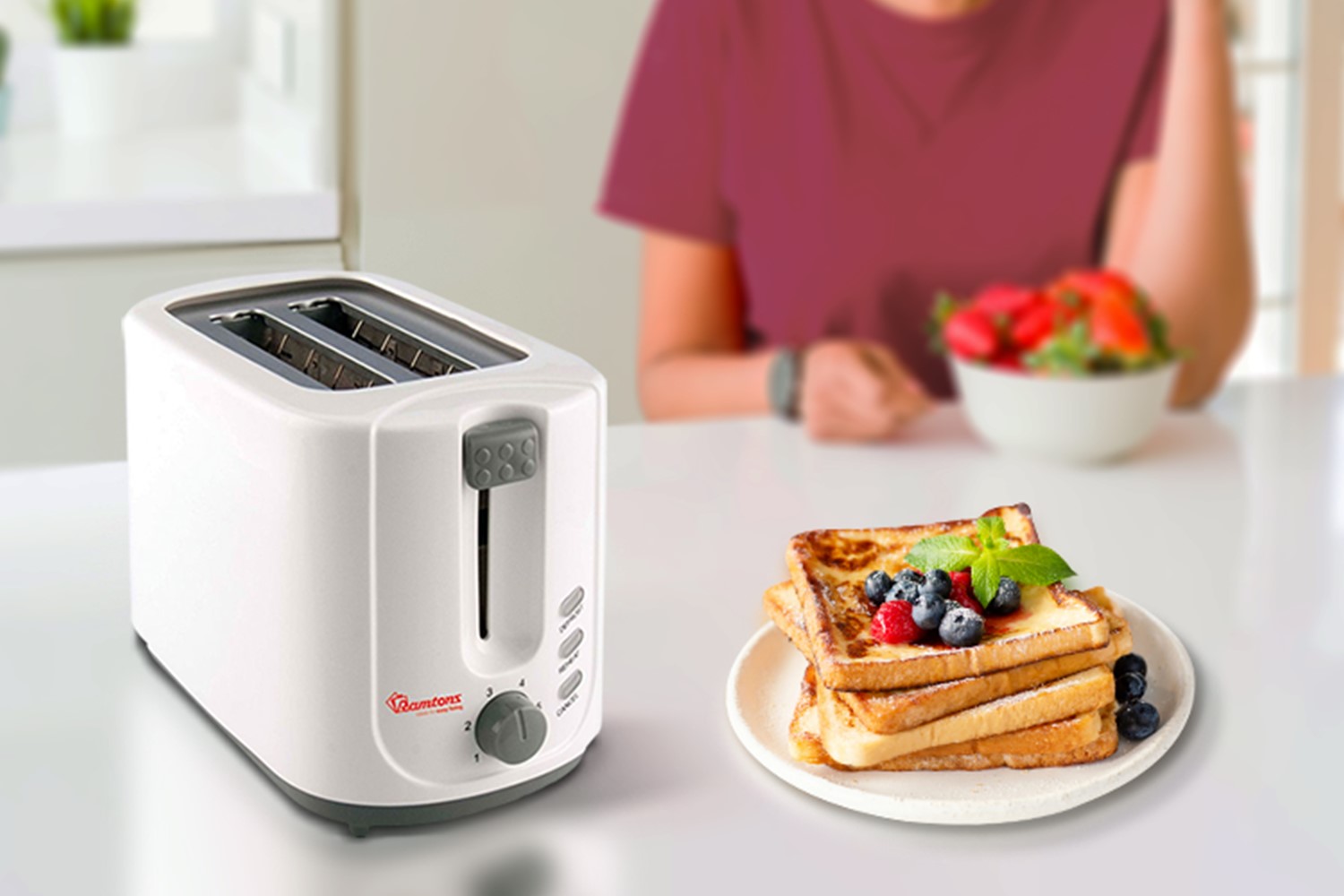 Who wouldn't love freshly popped bread toast slathered with your favorite butter for breakfast? With a pop-up toaster, you can make this simple and delicious meal in just 5 minutes. Ideally, breakfast should be the healthiest and most full meal of the day. Most of us skip breakfast because of our hectic schedules. But with the help of a toaster, making a healthy breakfast will be an absolutely easy task.
The appliance includes a removable crumb tray for easy cleaning and a cord storage compartment to keep the cord in place. This one-of-a-kind feature aids in the removal of crumbs from the toaster's base. However, ensure the toaster is completely cool before beginning the cleaning process.
Features:
750 Watts

2-slice toaster

The plastic body along with the cancel/defrost/reheat setting

Adjustable browning control 6 setting

Removable crumb tray for easy cleaning

Cord storage

Cool touch
3. Sandwich Toaster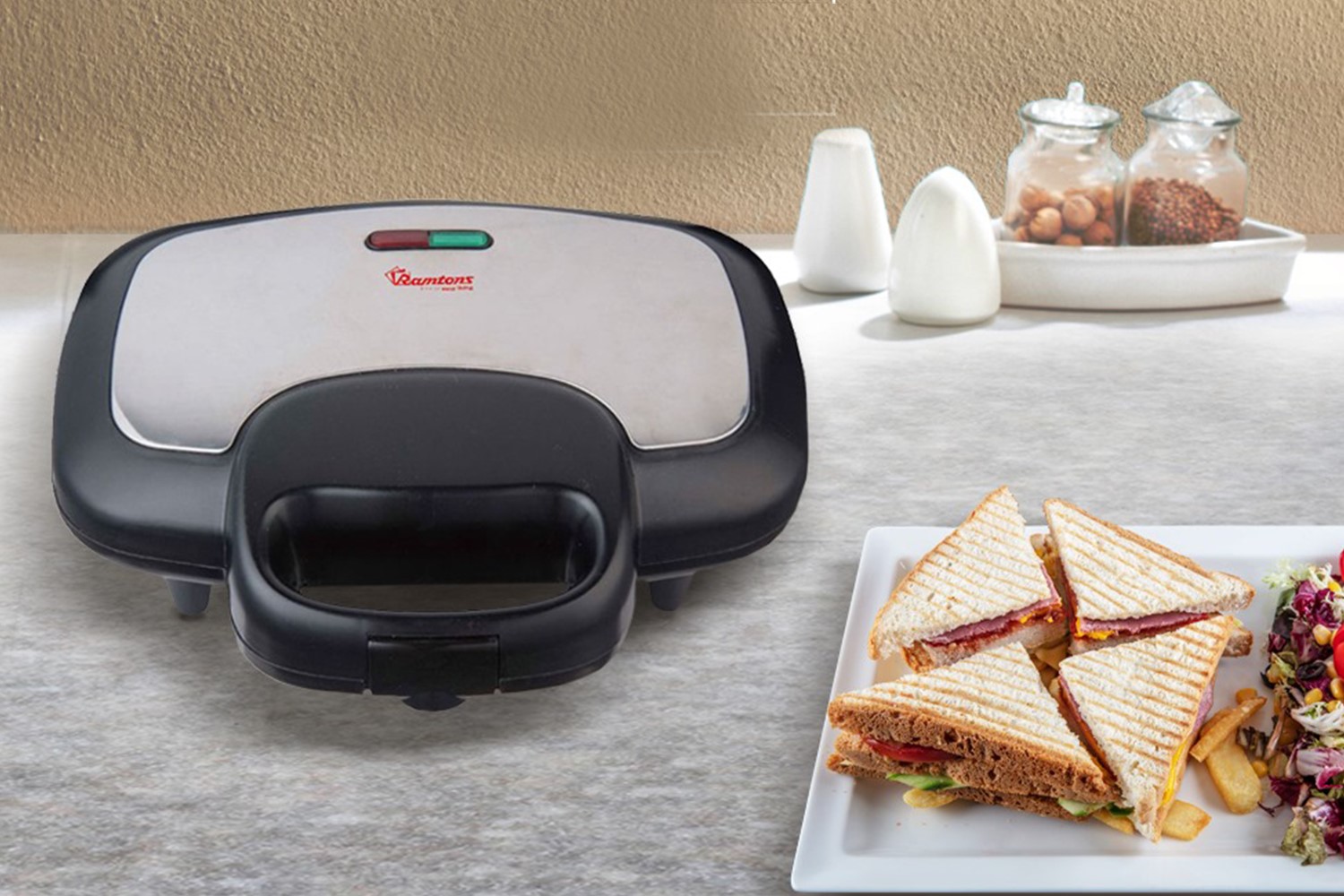 Prepare healthy and tasty sandwiches in the morning with a sandwich toaster. An excellent sandwich maker will allow you to quickly cook a nutritious breakfast without the need for various equipment and appliances. Whether you want paninis with fresh vegetables or classic cheese toast, a sandwich maker will make the procedure go more smoothly. For busy mothers, bread lovers, and office workers who hardly have time to prepare meals, a sandwich maker is an excellent appliance.
Features:
With a vertical collection

Fix temperature control and fix the plate

Close maximum temperature 200+200C

Non-stick heating plate for easy cleaning
4. Blender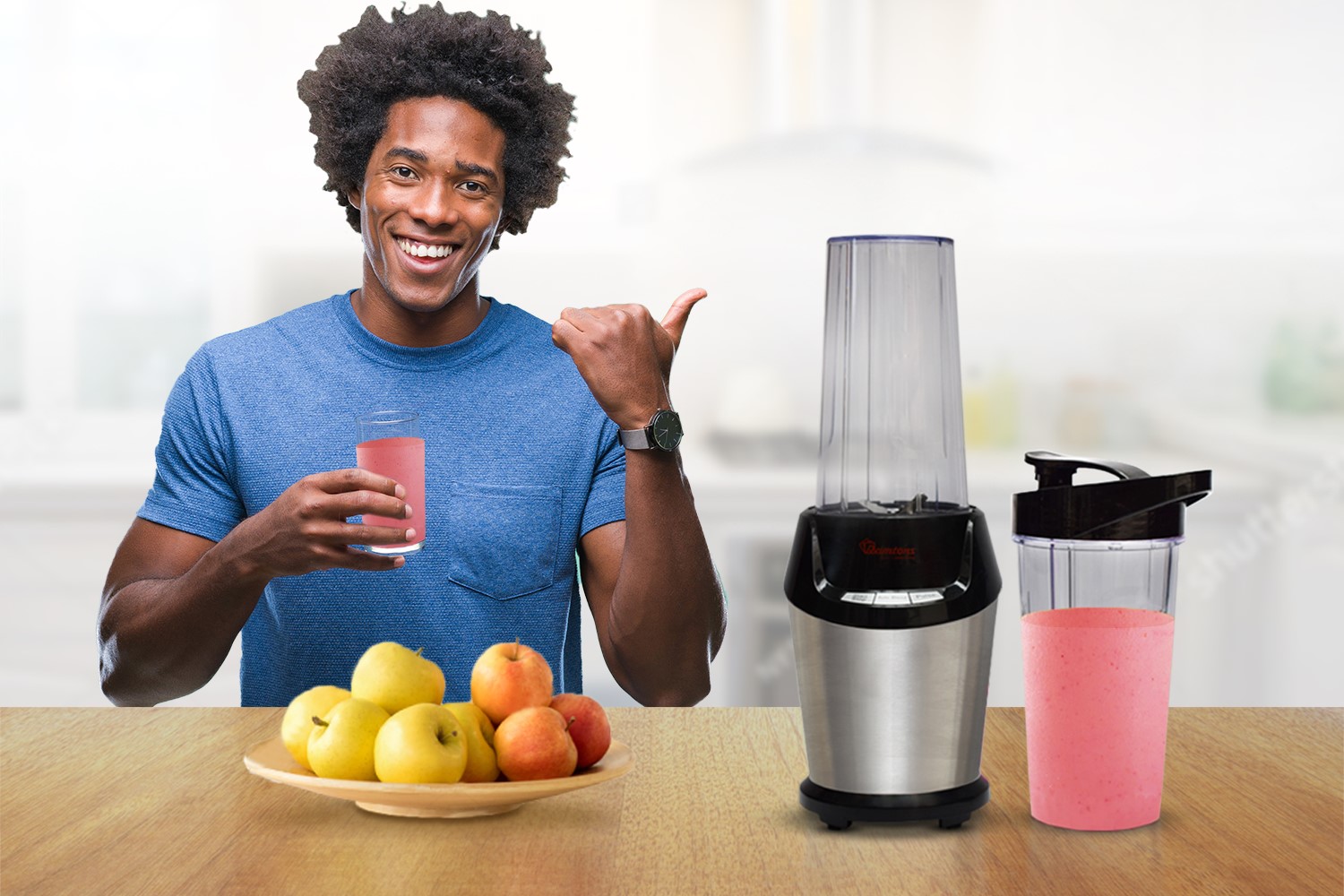 The majority of us enjoy a glass of fruit juice in the morning. A blender can help you achieve that goal. If you want to turn solid materials into liquid pleasure, such as smoothies and shakes, salad dressings, and soups, a blender is simply an item you can't live without. Blenders are flexible kitchen machines that may be used for a range of tasks. Blenders liquefy and emulsify softer food items like fruit and yogurt giving them a thick consistency and a silky smooth texture.
Features:
1000 Watts

23000 RPM

AC motor with high wattage & high speed

ECO transparent as a blending jar

Multiple safety switch settings, efficient and safe.

Unique & novelty large SUS blending blade, has better & quicker blending effect

Fitted with 3 pin square plug

220-240V

50-60Hz
5. Kettle
An electric kettle would be a great addition to anyone's kitchen who enjoys a glass of water or tea in the morning. It's as simple as filling the kettle with water and turning it on. The excellent feature is that once it has boiled, it shuts off automatically. So the water gets ready for you even if you're doing something else.
Much faster than a stove, an electric kettle can swiftly heat water to any desired temperature. It also helps to insulate heat, so you can have hot water anytime you want it. A kettle is a multi-purpose kitchen equipment that may be used for more than just tea and coffee. It can also be used to prepare instant soups, noodles, boiled pasta, and more!
Features:
Capacity:1.7L

A transparent body clearly shows the level

Lid Spout cover and Body bottom cover with the SUS decoration

Manual Lid-opening structure

With the detachable filter in the spout

Heat plate with LED indicator ring

Boil dry protection

Automatically turns off when water boils

Cord Storage

Fitted with 3 pin square plug
Final Words
The above-mentioned kitchen appliances make your busy mornings so much easier. And the best part is, all these appliances can be cleaned without any hassle. Hence, you can opt for them and prepare your breakfast smoothly.
Ramtons is one of Kenya's leading electronics stores, and we strive to provide the best products to our consumers for easy living. More information about our appliances can be found on our website.