How Do You Know Your Kitchen Appliance Needs Servicing/Repairing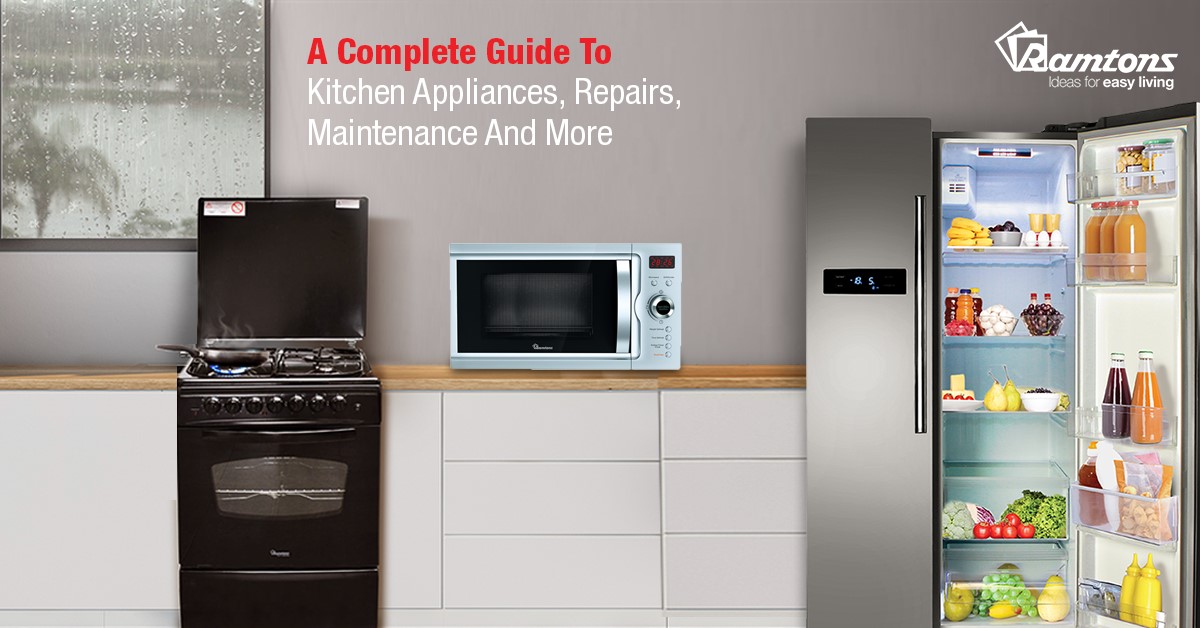 One of the most significant purchases that homeowners make is investing in kitchen appliances. Even the most expensive appliances will need to be repaired or replaced at some point.
A faulty kitchen appliance can be expensive to repair or replace. That is why it is critical to understand the value of your kitchen equipment to avoid overspending. In this blog, we'll look at how to tell when it's time to repair or replace your kitchen appliances, as well as how to keep them in good working order.
Kitchen Appliance Repair V/S Replacement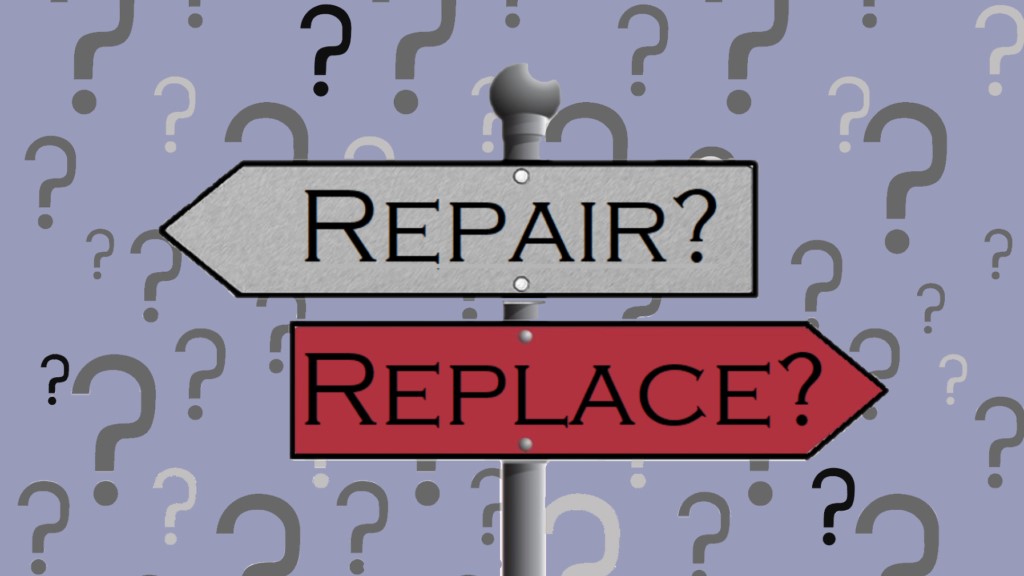 Image Credits- CASCO USA
When your kitchen appliances start to break down, you'll have to decide whether it's worth it to repair or replace them. Before you choose your kitchen equipment, there are a few things that need to be taken into consideration:
1. How Long Do Kitchen Appliances Last?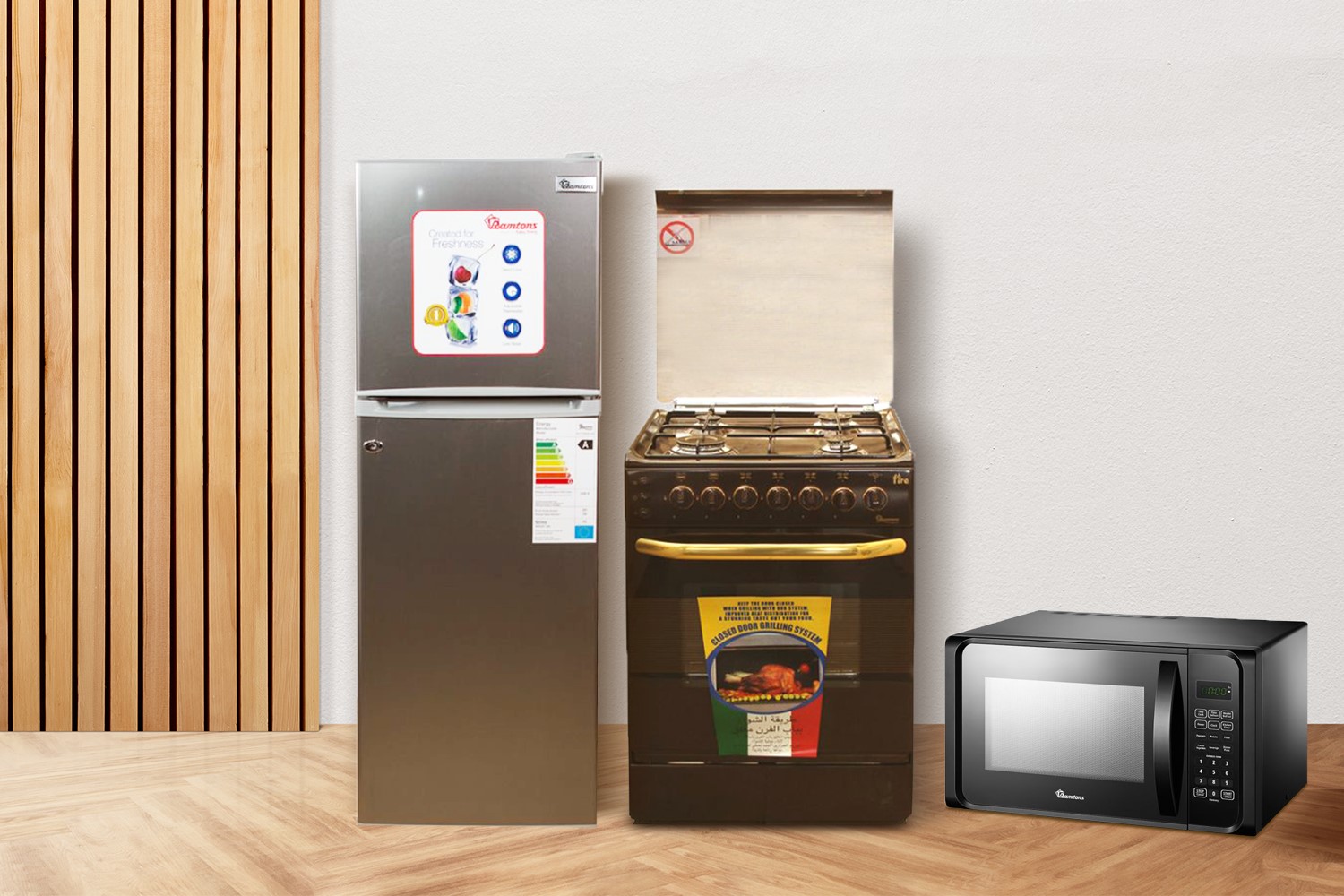 Kitchen appliances have a certain lifespan, and as they age, they tend to break down more and become less efficient. Replacement is the best option if your appliance has begun to malfunction several times and is more than halfway through its estimated lifespan.
Repairs in the above scenario are not only inconvenient but are also costly and time-consuming. Hence, a newer model will operate more effectively and be less costly.
On the other hand, how you use and care for this kitchen equipment affects how long it will last. With proper care and maintenance, these home kitchen appliances can last far longer than expected.
2. Are Your Kitchen Appliances Still Under Warranty?
Before replacing or repairing them don't forget to check if they are still under warranty. If you've had your appliances for less than a year, there's a good chance they still have a warranty that covers labor and components, and you might be able to get them replaced or repaired for free.
Warranties can sometimes be extended for future coverage, so make sure you check. Consider purchasing a warranty while purchasing and read the warranty carefully to understand what it includes and excludes.
3. Is Your Kitchen Appliance Energy-Efficient?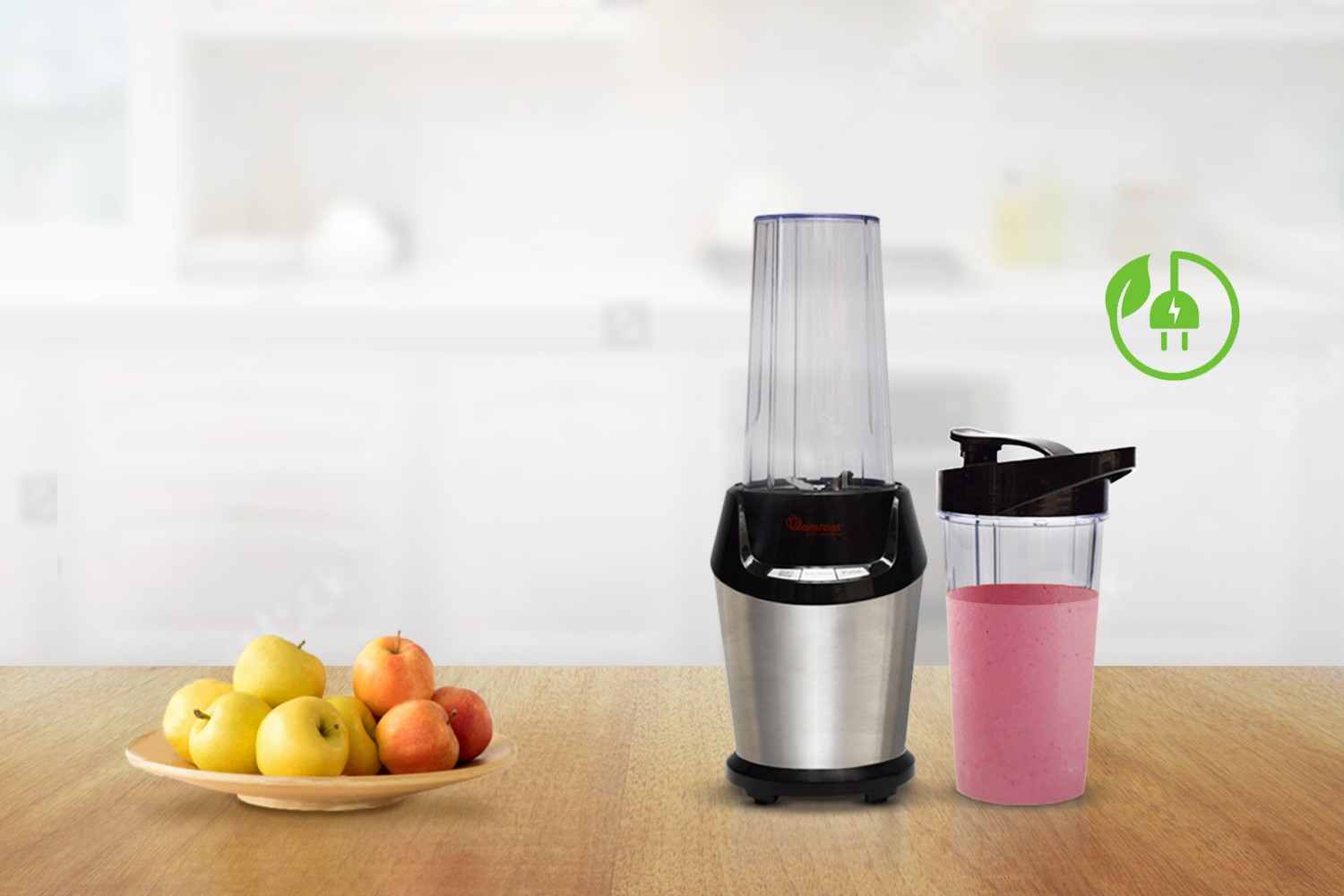 Kitchen appliances that aren't working properly are frequently the cause of skyrocketing energy bills, so if you've noticed an unusually high energy bill, it's time to replace that appliance. Consider updating your kitchen with smart kitchen equipment as they are energy-efficient and can help you save money on your utility bills.
Maintenance Tips & When to Repair or Replace Your Kitchen Appliances
Before your kitchen appliances completely break down, there are usually signs of this impending doom. Knowing what to check for and performing regular maintenance on your kitchen equipment can save you money on repairs and replacements while also extending the life of your appliances. Here are some pointers on how to spot a malfunctioning appliance and what to do to avoid future breakdowns.
1. Refrigerator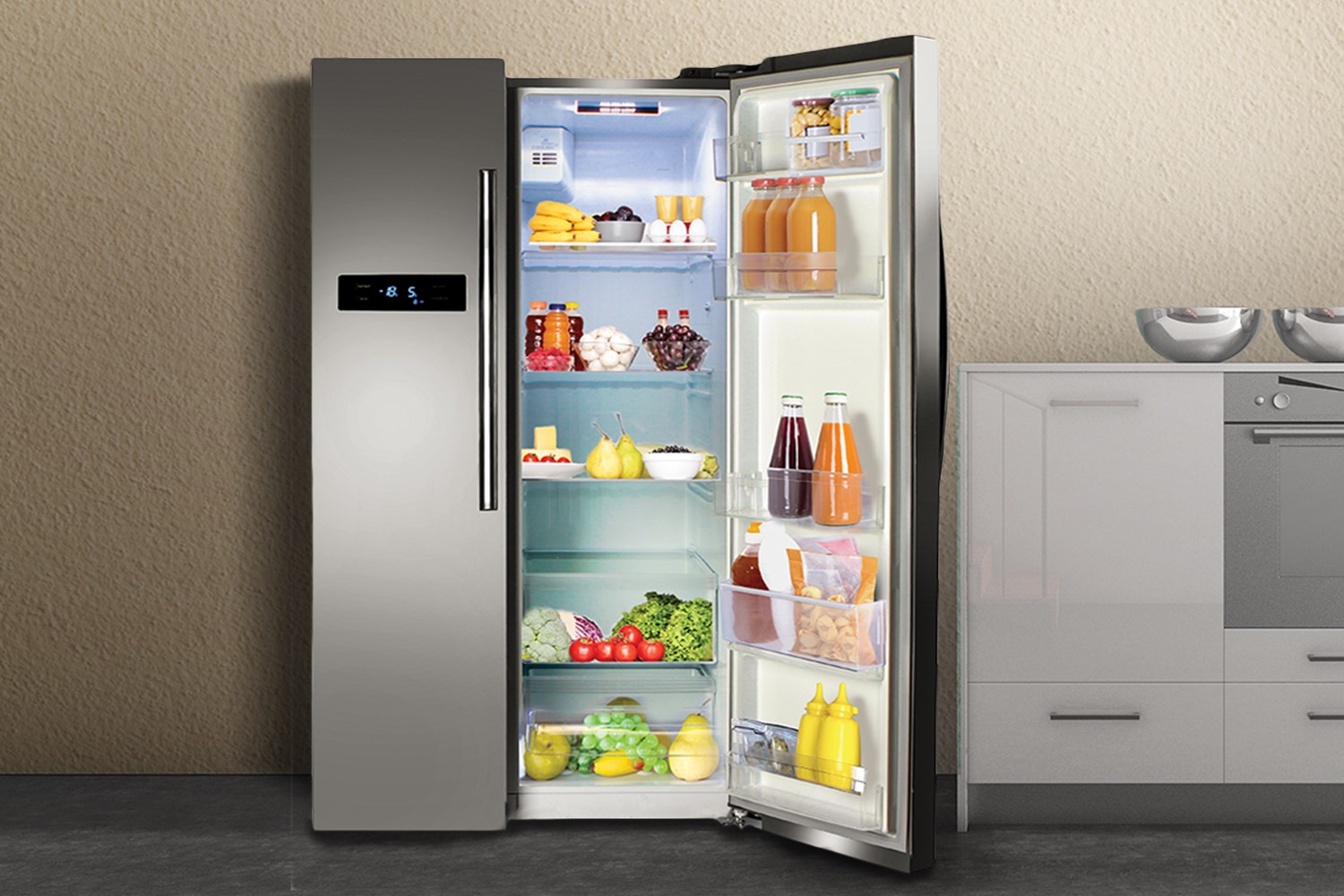 The average life expectancy of a refrigerator depends upon its size, model, usage, and the way you have maintained it. If you have a malfunctioning bottom and top refrigerator, it's better to repair, and if it's very old then a replacement is an ideal option. It is always preferable to repair built-in refrigerators since it involves more work as they are built into your kitchen.
The following are the signals your refrigerator is malfunctioning:
● The motor is overheating and making a lot of noise
● Unevenly cools
● On the inside and outside, there is too much condensation
● In the freezer compartment, frost builds up regularly
● The back and sides of the fridge become too hot to touch, and the food soon spoils
Tips: Check the condenser coils for cleanliness and make sure the door seal or gasket isn't dry or cracked before contacting professional help. Also, there should be at least an inch of gap between the fridge and the wall for proper airflow, and be sure to replace water filters every six months. Avoid overcrowding your refrigerator as this makes the compressor work harder to keep your beverages and food cold and fresh.
2. Microwave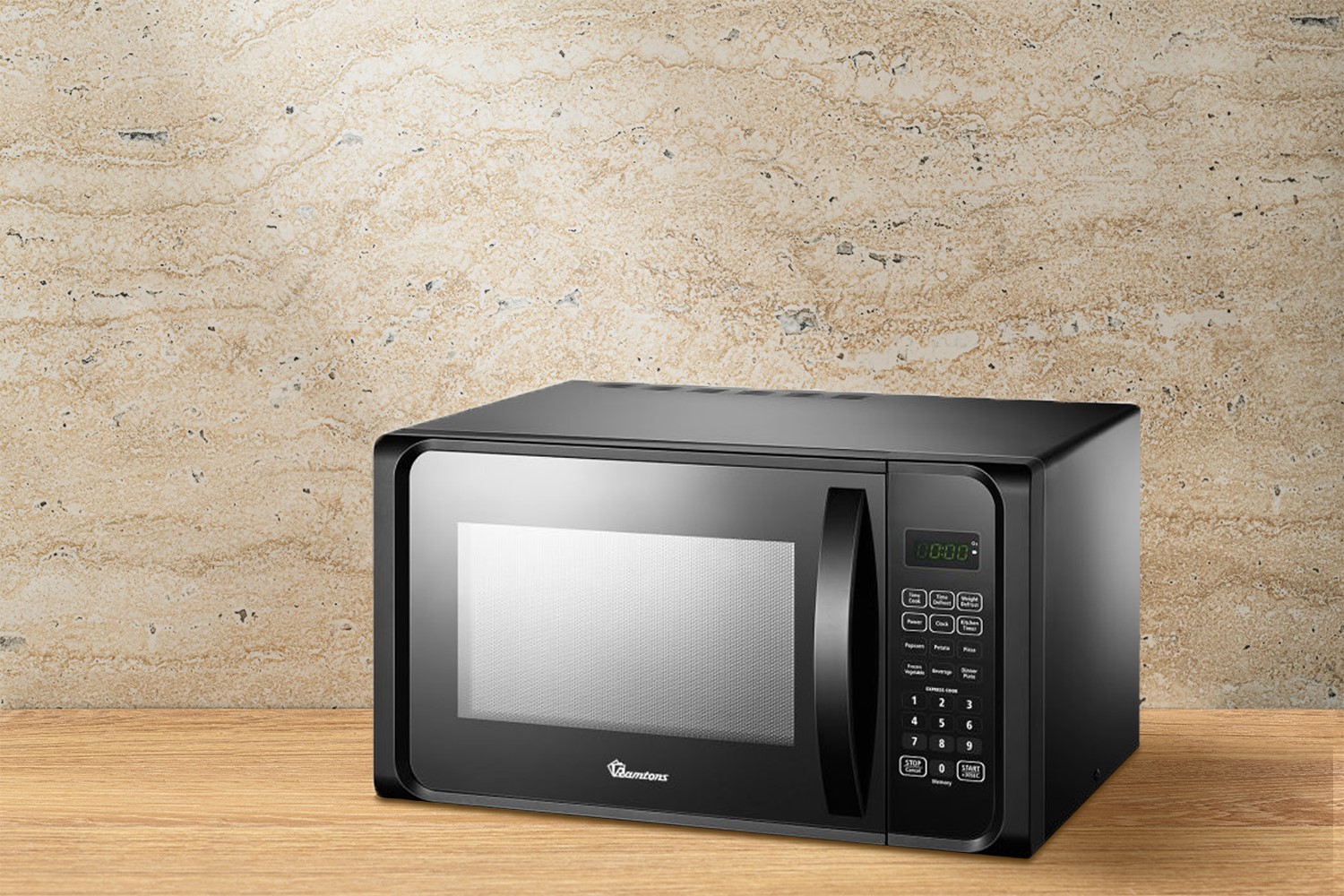 Although the microwave wasn't considered a piece of necessary kitchen equipment until a few years ago, its easy-to-cook meal capabilities and space-saving design have made it a must-have. If any of the below-mentioned signs appear then you may need to repair or replace the machine accordingly:
● While in use, there is a loud buzzing noise
● You're having issues with your door switches
● The turntables don't rotate, so cooking takes longer
● The touchpad isn't working
Tips: To ensure your microwave operates efficiently, clean up spills immediately as food particles, grease, and grime can shorten its lifespan. At least once a week, wipe off the control panel, door seal, and frame. Remove any flammable food or beverage from the microwave and replace it with a metal container or utensil, remember to remove the aluminium foil and the food container seal before heating.
3. Cooking Range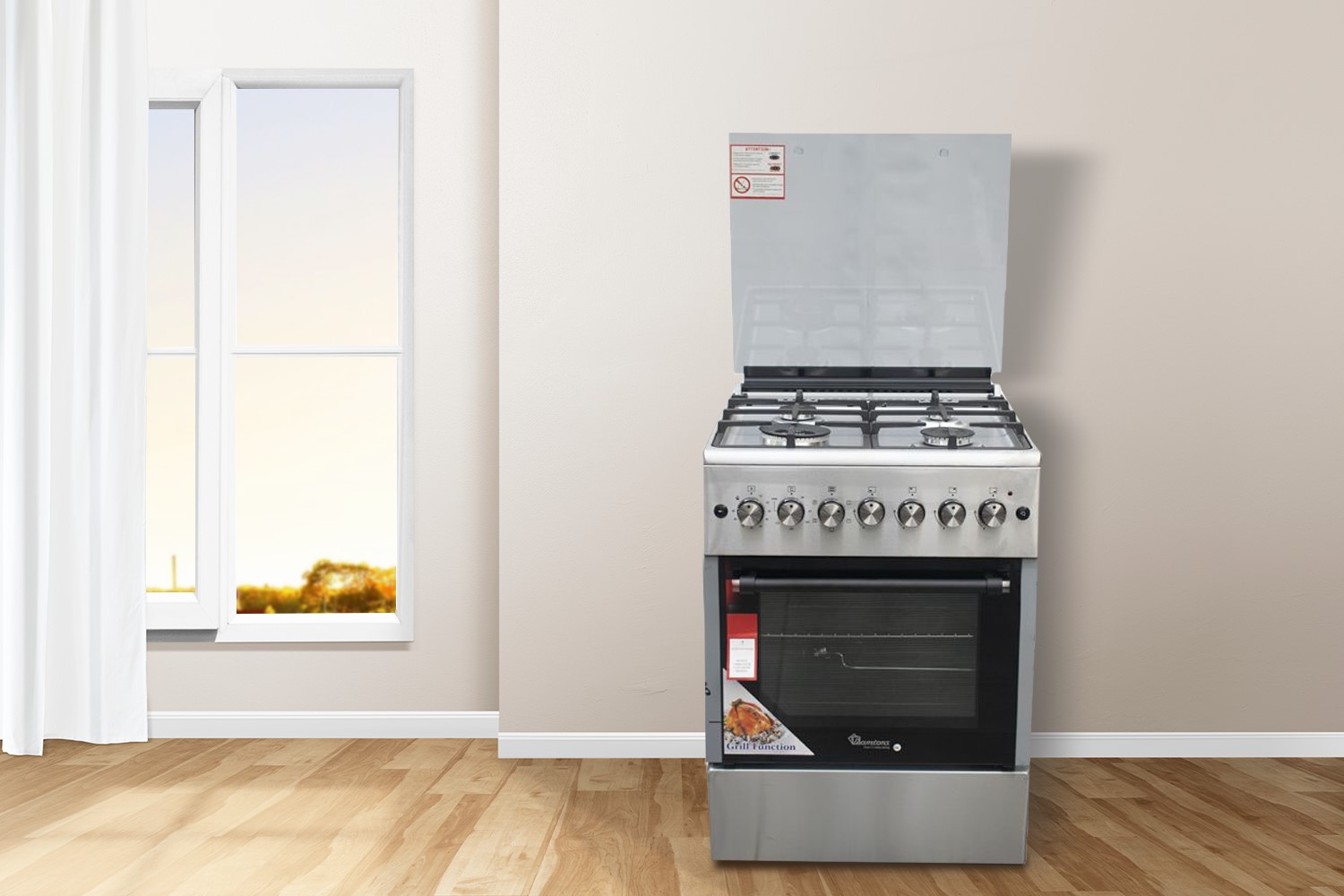 As any faults with your cooking range could constitute a fire hazard, it is critical to maintaining it regularly. If you see any of the indicators listed below, contact a repair agency or upgrade to a modern kitchen cooking appliance:
● Cooks food unevenly or takes an excessive amount of time to preheat
● Switches are either broken or stuck
● Cracked ceramic top
● The control panel continues to malfunction
● If you smell gas, you should immediately open the windows
● Damaged pipes
● Burners don't work
● Heat loss or inconsistency from the oven gasket
Tips: Place a baking sheet on the lower rack to catch any spills and scrape any food splatters off once the oven cools down to ensure your oven is in good working condition. If a large spill occurs while cooking, clear the mess with salt while it is still hot to make it easy to scrape it off.
4. Dishwasher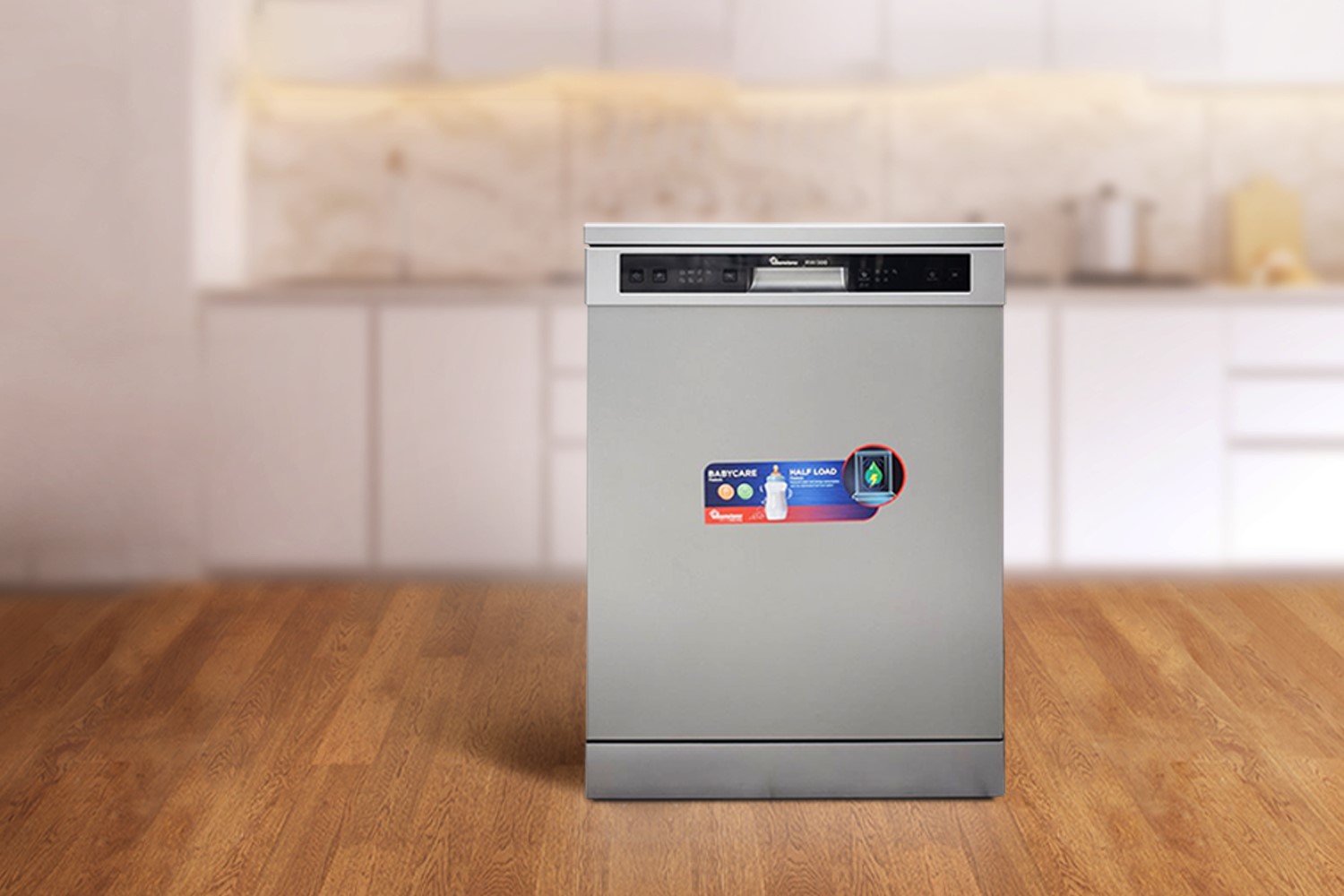 A dishwasher is a necessary kitchen appliance and you must take care of it so that it can continue to keep your kitchen clean. Depending on the extent of the damage, you may need to repair or replace the specific components or the entire unit. If you detect any of these problems, your dishwashing kitchen appliance may need to be repaired or replaced:
● Frames and doors with breaks or cracks
● Water leaking is indicated by rusting on the exterior
● After a cycle, the dishes are cold
● The door doesn't lock properly
● Inside the dishwasher, there is stagnant water, indicating a clog.
● A puddle of water under the dishwasher
● Spotty dishes after a washing cycle
Tips: Adhesives from pasta sauce or jelly jars and dirt and oils from painting or gardening tools can clog the hose and filter. To avoid damage, non-dishwasher- safe items should not be placed in the dishwasher. Also, regularly clean the unit using a dishwasher cleaner as it helps to dislodge food residue and breaks down mineral deposits.
5. Small Kitchen Appliances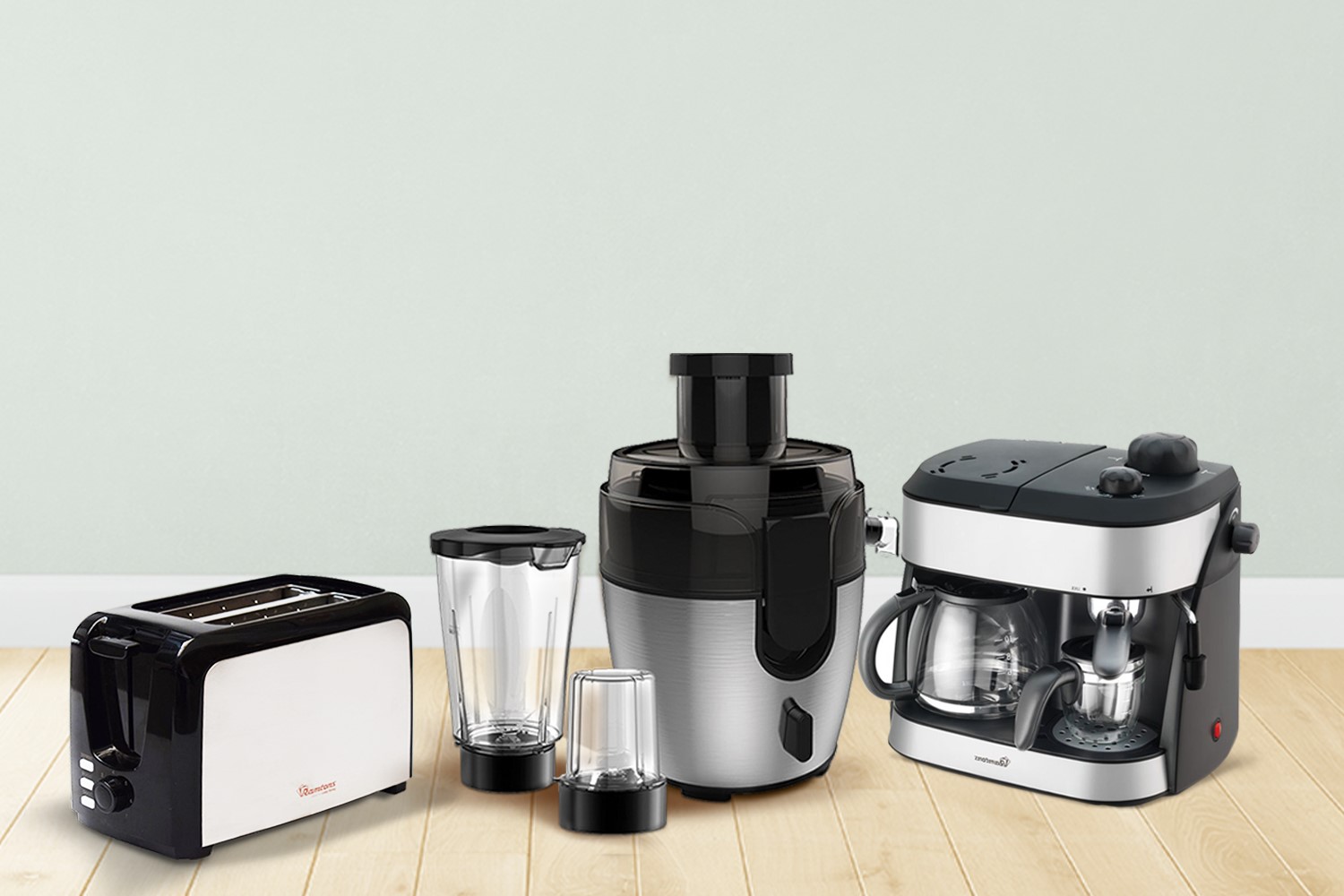 Most small kitchen equipment like toasters, coffee makers, and stand mixers have a five-year lifespan. Despite their small size, these kitchen equipment are costly; therefore, assess the situation before purchasing a replacement. You can repair a basic functioning issue yourself, but if the problem is more intricate or costly, a replacement may be necessary.
Disclaimer- The life expectancy of any appliance mainly depends on its usage, the way you have maintained it, and the model, size, and quality.
Conclusion
Knowing when to repair your kitchen appliances as a homeowner might make the difference between extensive, costly repairs and a quick, low-cost fix. It's also critical to maintaining your kitchen appliances regularly to help them function more efficiently and last longer.
Hiring Ramtons High-Skilled Professional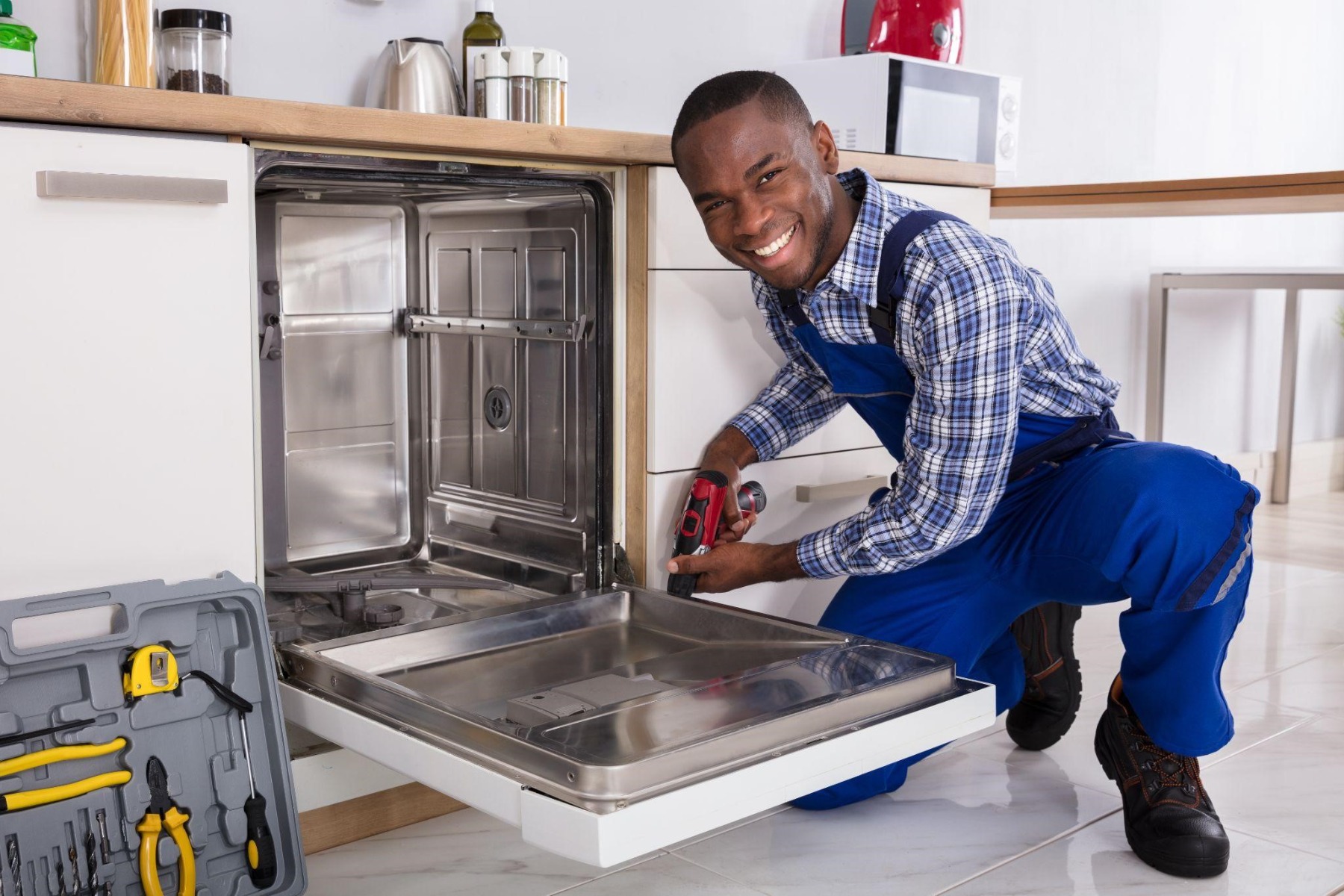 Call a professional service expert regarding all your repair and replacement queries. Your kitchen appliances will be diagnosed and then you'll be suggested for repair or a replacement by our trained technician depending on the condition of your appliance.
To get hands-on services, you can call to connect with our dedicated service center on our:
➔ Toll-free number- 0800723723
➔ Whatsapp Number- 0791073972 Or
➔ E-mail - [email protected]
Please Note- Open from 8:00 AM - 3:30 PM Monday - Friday and 8:00 AM -12:30 PM on Saturday for quick assistance.
To know more about Ramtons appliances and services, check out the website.