How To Choose A Ceiling Fan - A Buyer's Guide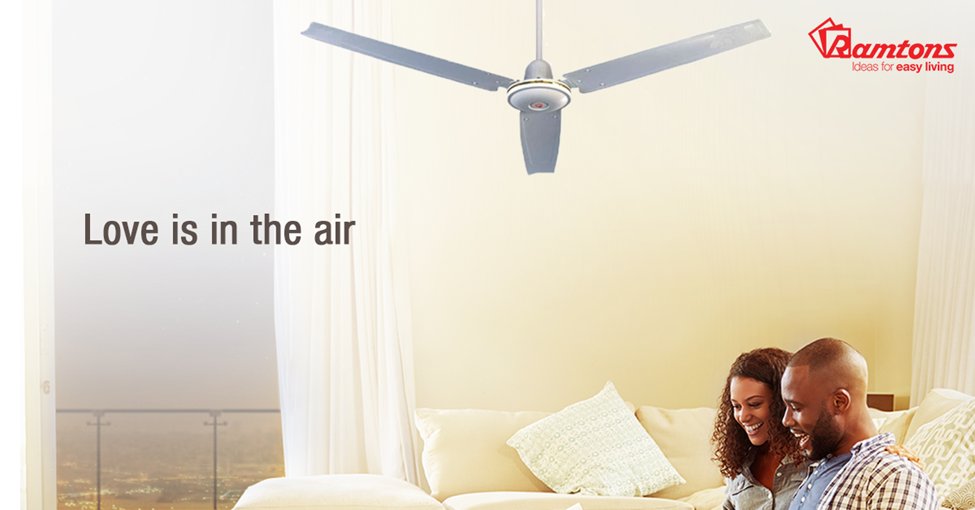 For most of us, our homes are our haven. Whether reading books or watching movies, being indoors is comforting. Ceiling fans come in handy during hot seasons.
A ceiling fan helps in air circulation. Air conditioners cool air, making them both beneficial for cooling and heating. Ceiling fans provide enough air circulation without using air conditioners.
As ceiling fans are a hot issue right now, we thought we'd share a guide that can assist you in choosing. However, we would like to share some facts about ceiling fans first.
4 Interesting Facts About Ceiling Fans That You Probably Didn't Know
Ceiling Fans Make YOU Feel Cooler
When you turn on a ceiling fan, the air inside the room begins to circulate. When this air touches your skin, it evaporates moisture and provides you with a cooling sensation. Similar to when you drive with the windows down.
To Know How Well It Moves Air, Understand Its Efficacy
Modern ceiling fans come with an efficacy label, the rate of efficiency in which the output and input amount in distinct units. The amount of airflow you get for the amount of electrical energy you put in is the measure of efficacy for fans.
Low Speed, More Efficient
Fan's efficiency rate increases as the speed decreases. To achieve more efficiency, you can run the fan at the lowest speed.
Bigger the Better
The fans with the long blades are the most efficient, and that is why, no matter how cute they are, you should avoid using small short-blade fans to get some airflow without any humming noise.
7 Ceiling Fan Characteristics to Look For:
Buying a fan does not have to be complicated, consider these secret features while choosing a fan that is right for you:
1. Blade Pitch
Want a cooling effect that will not ruffle your papers or other household items? Larger blade sizes are preferable. They cool at a slower speed than smaller blades. Do not be concerned with the number of blades. This will have no impact on performance.
There are different types of fans, so it's important to understand your needs before purchasing. For instance, the higher the blade pitch, the more air the fan will move.
Pro Tip: The effectiveness of a high-speed ceiling fan with longer blades makes it an excellent choice for living rooms, bedrooms, and other large spaces. Tiny ceiling fans with shorter blades are perfect for small places such as the kitchen, storerooms, and so on.
2. Ceiling Fan = Investment
Energy-efficient ceiling fans and savings go hand-in-hand. A well-designed ceiling fan will become an integral part of your house, producing a refreshing breeze in hot seasons and assisting in the circulation of heated air during the cold ones.
Ceiling fans can help you save money on energy while also increasing the value and attractiveness of your house. An energy-efficient appliance is a smart way to cut electricity use and lower cost. Consumers should always choose energy-efficient products because they save money while also reducing greenhouse gas emissions.
3. Workmanship and Design
A fan should not only be effective but also appealing to the eye! A fan can transform a place by introducing a new visual look or subtly accenting the existing décor.
Don't settle for a cookie-cutter design; instead, go for something unique and intriguing. Your fan selection should match the room's general decor and existing furnishings. You may make your fan stand out or blend in with your current decor. In either case, it must complement it rather than compete with it or cause the room to feel disjointed.
Pro Tip: Confused between myriad shades of colors? Well, white is the safest option to opt for.
4. Options And Selections
Don't settle for a one-size-fits-all solution. Because the fan is an investment, make sure you tailor it to fit the way you'll be using it.
Remote controllers, beautiful ceiling medallions, and a choice of motor and fan blade finishes are all available. Depending on the height of your ceiling, different lengths of down rods are available too.
5. The Motor