The Difference Between A Direct Cool v/s Frost Free Refrigerator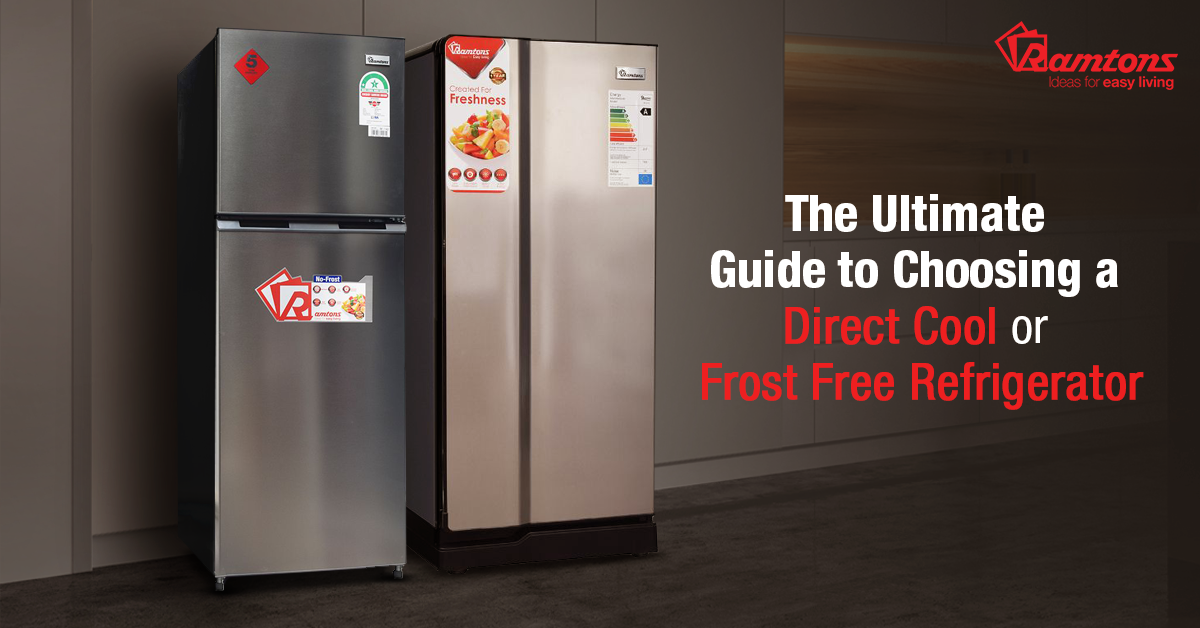 Refrigerators are now an integral part of our homes. Without a refrigerator, the kitchen looks almost incomplete. The fundamental reason for having a refrigerator is to keep the food fresh. Cold temperatures help to keep food fresh for longer and slow down the bacteria.
It is essential to know there are two types of fridges, Direct Cool and Frost Free Refrigerators before you buy one. Choosing either of the two can be tricky, especially if you aren't aware of the differences.
Let us discuss what is a direct-cool fridge and a frost-free fridge.
What Is A Direct Cool Refrigerator?
Remember rubbing ice as a child out of the 'freezer' compartment? Yes, this is exactly what a direct cool technology is associated with.
The frost formation occurs from the water vapour present in the refrigerator and you can usually observe ice formation near the fridge. Manual defrosting is needed in a direct cool technology from time to time. For this purpose, a knob or defrost button is provided in the refrigerator.
The process of natural convection helps to cool the air and unevenly distributes the cool air within the fridge. The temperature inside the refrigerator cannot be controlled in any way.
Advantages of Direct Cool Refrigerator
· Direct cool refrigerators use less electricity when compared to frost-free ones.
· These refrigerators can keep food products fresh.
· In contrast to frost-free freezers, their exterior does not heat up.
· They are ideal for a small household of two or three people.
Disadvantages of Direct Cool Refrigerator
· One of the primary drawbacks is the requirement for manual defrosting.
· Due to their volume of 50 to 250 litres, they are only ideal for small families.
What Is A Frost Free Refrigerator?
One thing is for sure that the existence of frost-free refrigerators has made our lives simpler.
In this type, the electric fans inside the fridge evenly distributes the temperature, eliminating the risk of ice or frost forming around the freezer thus eliminating the need to manually defrost it. The power supply of the fridge cuts down when the fridge temperature reaches its limit and restarts when the temperature drops.
In some of the frost-free models to maintain a constant temperature throughout, a heating system is present inside the fridge to lower the temperature when the cooling is extremely high.
Advantages of Frost-Free Refrigerator
· The frost-free technology eliminates the need to scrub the freeze box regularly. Electric fans control the temperature to make your life easier.
· It essentially unlocks new doors. Double door, triple door, and side by side door frost-free refrigerators are available.
· The capacity ranges from 200 to 650 litres. As a result, it is appropriate for large and medium-sized families.
· They keep the freshness of your food items better than direct cool refrigerators.
· The built-in thermostat makes it simple to keep track of the temperature.
Disadvantages of Frost-Free Refrigerator
· The most significant downside is the associated cost. Frost-free refrigerators use more energy and are more expensive than direct-cool refrigerators.
Difference Between Direct Cool Vs Frost Free Refrigerators
Before you go to purchase a refrigerator, you should be aware of how different types of refrigerators work. Many consumers are perplexed by the differences between direct cool and frost-free fridges. Below, we'll go over some of the distinctions between the two types of refrigerators:
1. Power consumption
A direct-cool refrigerator uses less energy or power than a frost-free refrigerator. The difference in electricity consumption between the two models is because frost-free refrigerators employ exterior fans to distribute cool air uniformly inside the fridge. External fans, on the other hand, are not available in a direct cool refrigerator. Furthermore, a frost-free refrigerator uses a heating system that consumes more electricity.
2. Food Freshness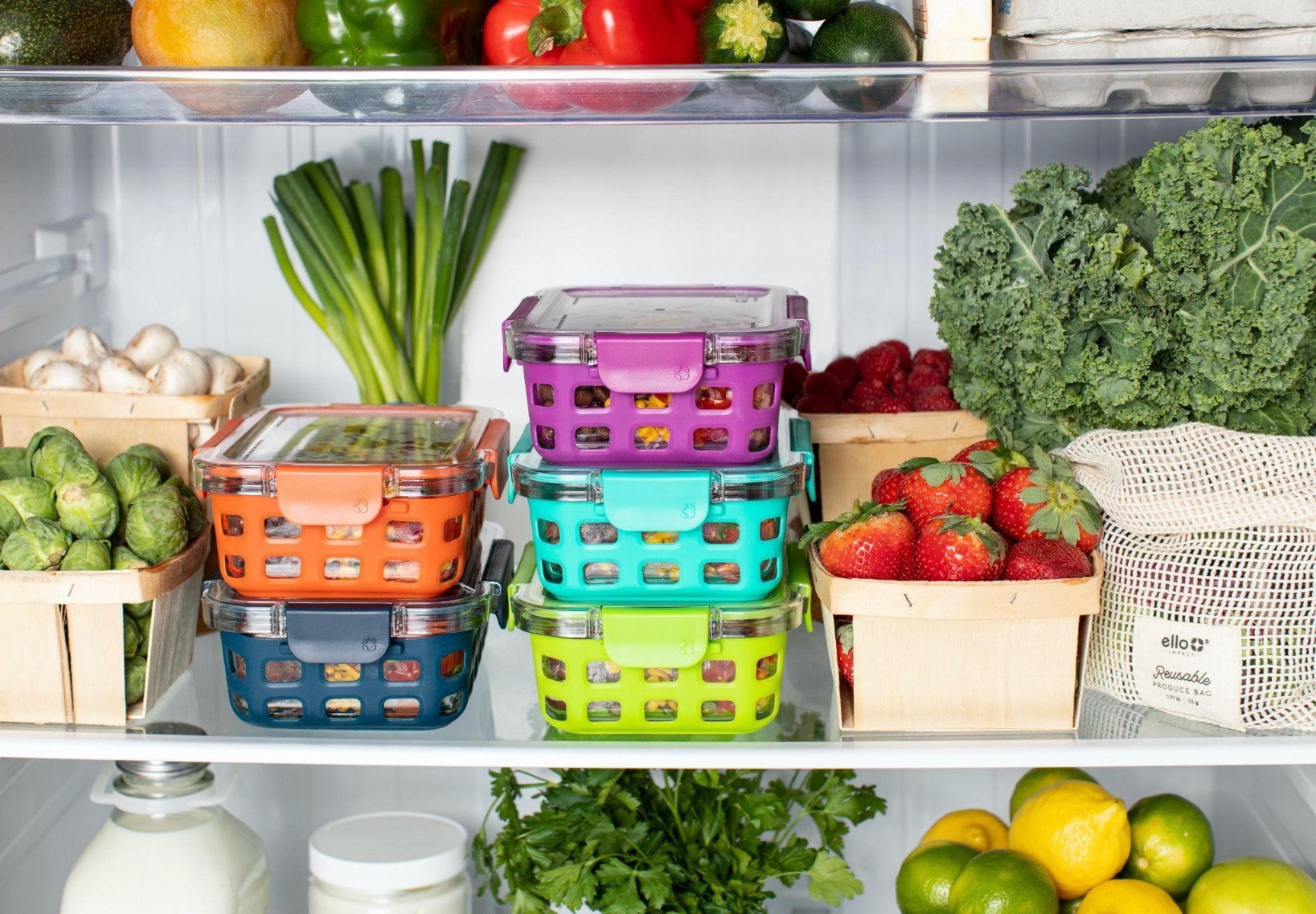 In the battle between direct cool v/s. frost-free refrigerators, a direct cool refrigerator retains food freshness better than a frost-free one when a shorter period is taken into account. However, due to the fan speed and the uniformity of air distribution, frost-free refrigerators perform better in terms of food freshness for a longer time.
3. Heating Issue
A conventional method of cooling is used in direct cool technology. It's a natural method that uses the air that is already present within the refrigerator. As a result, the refrigerator's exterior parts are not overheated.
While the heating system integrated into a frost-free refrigerator uses exterior blowers to evenly distribute the cool air inside. Both of these forces combine to cause the refrigerator's external elements to heat up. When the frost-free fridge is used constantly for a long period, the backside of the refrigerator becomes hot.
When deciding between direct cool and frost-free freezers, this is an important consideration.
4. Maintenance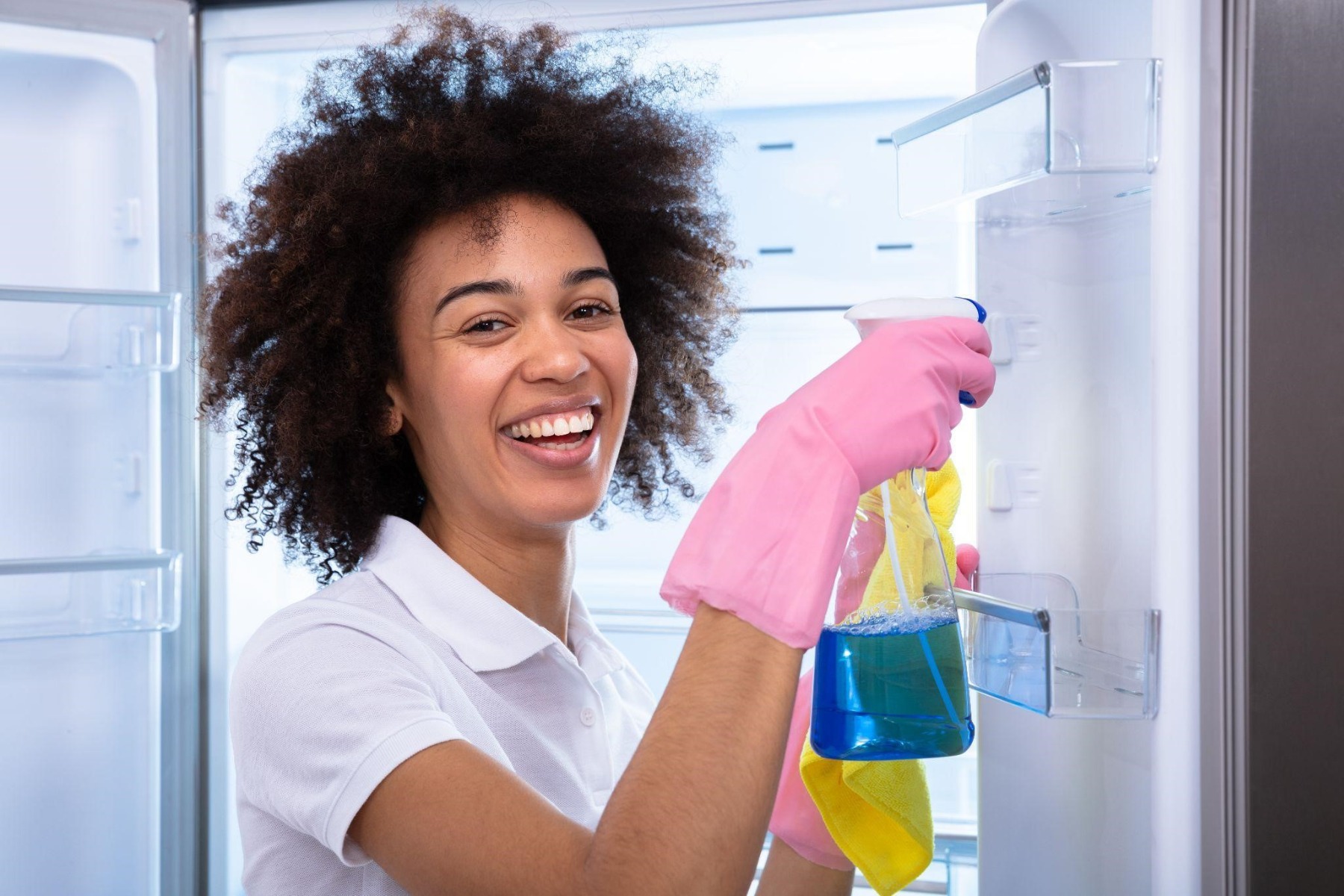 It doesn't matter which kind of refrigerator you buy, proper maintenance is crucial and necessary. Some elements that you can use to for eliminating odours and maintaining a clean refrigerator are:
● Baking soda
● Lemon
● Vinegar
● Charcoal
● Coffee
● Oatmeal
For more information do checkout our blog on 6 Mind-Blowing Ways To Deodorize Your Fridge, Keeping It Smell Fresh.
If you have a direct cool refrigerator, you must clean it regularly. The amount of cleaning required is determined by your usage. Because frost forms on the inside of the fridge, you must turn it off to allow the ice to melt and the fridge to function correctly. Furthermore, the reduced cooling due to frost formation can hasten the rate of food contamination.
A frost-free refrigerator, on the other hand, does not require as much maintenance as a direct-cool type because it does not create frost.
5. Capacity
For a small family of three, a direct cool fridge is the best, as it has a capacity of 50-250 litres. In contrast, frost freezers may contain between 200-650 litres, which are suited for large families.
6. Settings
Unlike direct-cool refrigerators, frost-free models have additional settings and a touch panel to make it easier for customers to use the refrigerator. You may also set a timer for various functions.
7. Durability
Most people prefer direct cool refrigerators as they are highly affordable. However, budget is not a constraint a frost-free model would be an ideal option to opt for the long term as they will offer you the best value for your money.
Direct cool refrigerators are also durable and due to personal preferences, many individuals still choose direct cool over frost-free refrigerators.
8. Design & Space
The majority of refrigerators these days are trendy and stylish. Separate compartments in these refrigerators are used to store various things. It may also be possible to regulate the temperature in frost-free refrigerators for certain compartments in some models using the thermostats. Vegetable divisions with larger openings and side door panels might help you get the most out of your produce storage.
When compared to double-door refrigerators, direct cool refrigerators have less storage space because they usually come in a single door.
Final Words
If you've been debating whether to have a frost-free or direct-cool refrigerator, we hope you now have a better understanding of the differences between the two. Frost-free refrigerators are great in terms of quality and dependability. They are spacious and include extra features; therefore, they are a little pricey.
Direct cool refrigerators, on the other hand, are ideal for small families because of their compact form. They are less expensive to maintain than frost-free freezers since they use less electricity.
Other Types of Refrigerators
· Side by Side Refrigerator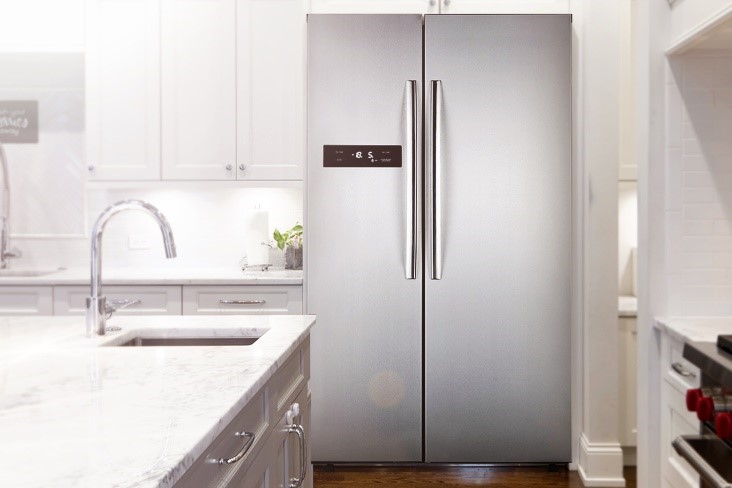 Side-by-side refrigerators have two independent compartments, each with its door. The freezer container is on one side, while the fresh food compartment is on the other. They help you keep your perishables and other grocery items chilled and at their freshest for longer. The above fridge falls in the category of frost-free refrigerators.
· Chest Freezers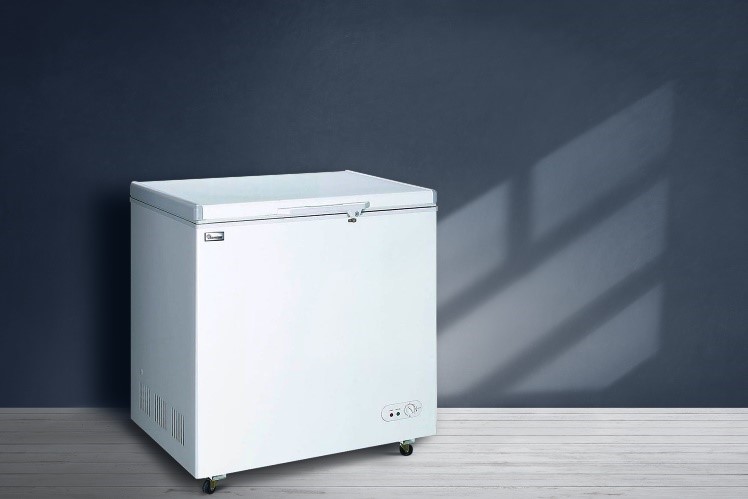 A chest freezer is a freezer shaped like a chest. You can safely store your perishable foods and comes with a sturdy outer body for enhanced durability. These freezers come with a capacity range of 90 to 440 litres and are designed to accommodate large portions of fruits, ice cream, frozen food, vegetables and food platters.
· Showcase Chillers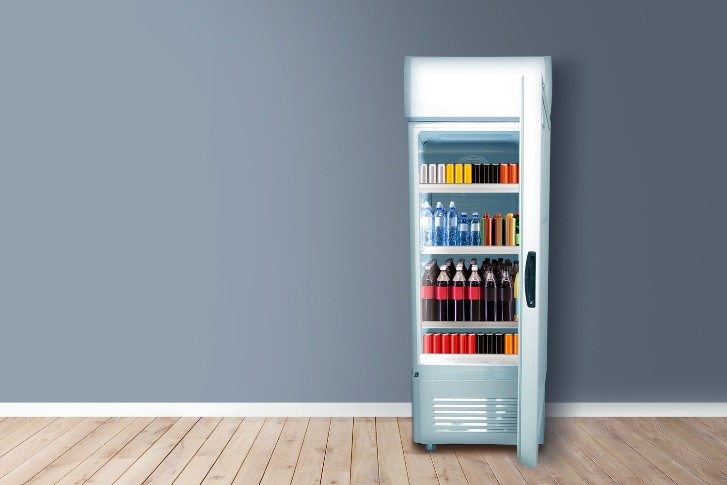 Showcase chillers act as a backup to your main fridge to ensure you never run out of beverages or deep freeze food, and they're particularly good for storing huge crates of brews. They come in a range of designs to suit almost any preference and budget. They are majorly used for commercial and retail purposes; however, households with a larger family prefer having one.
· Wine Chiller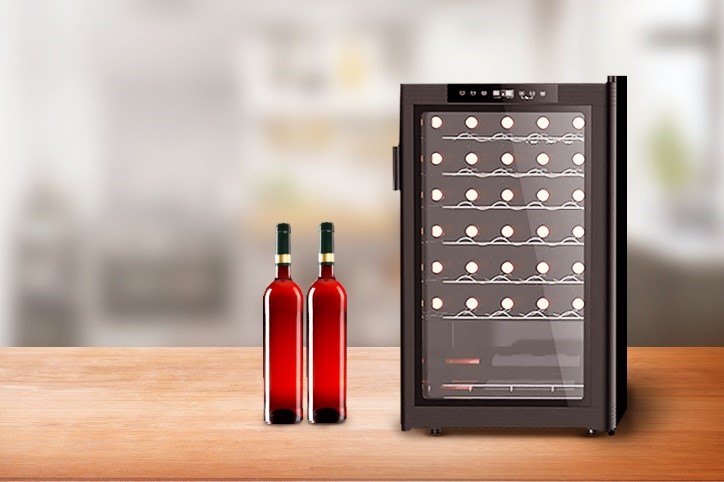 It is one of the coolest appliances in the refrigeration market. It is designed to store your wine bottles at the right temperature, so you have a sip and serve your wine without losing its taste.
What Makes Ramtons Refrigerators Your Best Choice?
Have you ever considered living without a refrigerator? No, because it is one of the most often used devices in your residence. Ramtons range of frost-free and direct cool refrigerators are packed with the latest innovations and come in a variety of styles & sizes. They are designed with the latest technology and features like; CFC-free, adjustable thermostat, low noise, glass shelves, hardtops, interior lights, aluminium interiors, and more that guarantee long-lasting freshness.
Ramtons is Kenya's one of most well-known electronic suppliers. With the help of our products and services, we aim at providing ideas for easier living to our customers. We ensure to deliver the best quality products which serve your purpose to the best.
More information about our items for an easy living can be found on our website.